Local Filmmakers Showcase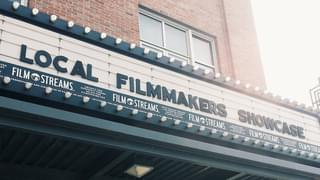 Call for Entries and Jury Announcement: 2021 Local Filmmakers Showcase
Local filmmakers have until Saturday, July 31 to submit work for our twelfth annual Local Filmmakers Showcase.
More Info
Film Streams' annual Local Filmmakers Showcase is a celebration of the extraordinary work being made by artists in Nebraska and Iowa. Each spring, we put out a Call for Entries with a late summer deadline. An independent jury reviews all submissions and creates a feature-length program that premieres in the fall with a special screening and post-party.
Film Streams' Local Filmmakers Showcase debuted in 2010. Since 2012, we've invited guest juries to help shape the program. Jurors to date have included: Omaha-based recording artists The Faint (2012), the staff of Jackson Street Booksellers (2013), reporters from the Omaha World-Herald (2014), staff and artists from Saddle Creek Records (2015), staff from The Union for Contemporary Art (2016), Omaha-based fashion boutique Hello Holiday (2017), a group of artists who created work for the renovated Dundee Theater (2018), Kent Bellows mentors and mentees (2019), and BFF Omaha (2020).