Community Development Program - Request for Proposals
Through our Community Development program, Film Streams has collaborated with dozens of nonprofits and community groups on film-based events that speak to their missions and programming, and to our own of presenting and discussing film as an art form.

Before submitting your proposal for a Community Development collaboration, please read and review the following guidelines.

Update 6/30/2020: We are now accepting proposals for creative virtual collaborations here!
Request for Proposals
Each year, Film Streams receives numerous requests for collaborative screenings on a wide variety of topics. To streamline the request process, Film Streams' Community Development Committee invites groups to submit proposals for collaborative film events. Please understand that we are able to engage in only a few programming collaborations per quarter, and it is important that such partnerships be consistent with both our partners' missions and our own. Proposals to this program should be considered true collaborations between Film Streams and our partner organizations.

Program Objectives
To facilitate critical conversations contributing to a more engaged, informed, and connected citizenry
To engage community organizations and the public in unique experiences around film
To support community organizations through genuine collaborations that provide a public forum
To bring new individuals and constituencies to Film Streams' programming and raise awareness about film as art
Please note that our Community Development program is not intended to facilitate fundraisers and that collaborative events through this program should not be promoted as such. If you are looking for a venue to host your organization's fundraiser, please visit our Rentals page for more information.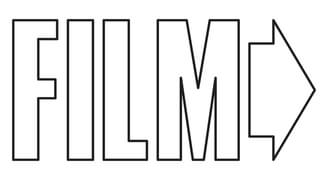 Interested in partnering with us on a film already on our programming calendar?

Email Film Streams Community Engagement Manager, Angie Balsarini.
Coming Soon
Partner Responsibilities
Update 6/30/2020: Partner responsibility agreement for virtual programs will be outlined differently than below and agreed upon by all participating organizations after initial partner meeting.
Organizations whose proposals are selected by our Community Development Committee will meet with Film Streams' staff to determine event details, including the date and time of the event, and marketing and outreach efforts to best promote the partnership. At the conclusion of that meeting, Film Streams will require a signed Agreement in order to move forward with the collaboration.
Should a panel discussion be a component of the event, partnering groups agree to work within the scope of Film Streams' mission and to be mindful of inclusion and diversity in inviting speakers.
Film Streams will provide the funding for theater operations, film print rental, film print shipping, staff time, and promoting the event through our communications efforts. Partnering groups are responsible for promoting the film to their constituents and to help promote to the media through joint press releases and advertising. In order to cover costs, Film Streams requires that partnering organizations share the financial responsibility for under-attended screenings. Partners will be asked to contribute based on the following sliding scale:
101+ tickets sold – No cost to partnering organization
51-100 tickets sold – $250
26-50 tickets sold – $500
0-25 tickets sold – $750
Most Community Development events are ticketed at Film Streams' regular rates. If your organization would like the screening to be a free event, Film Streams requires $1,000 to help cover operational costs (print rental, print shipping, staffing, etc.). In either the case of a paid or free event, Film Streams reserves the right to keep concessions open.
Film Streams will make space available in our lobby area for partnering organizations to distribute materials about their mission and programming. While we encourage partnering organizations to supply information on how attendees can get involved with their organization, we ask that partnering organizations refrain from directly soliciting funds at the theater.
Deadlines
Oct 1: for winter events (Jan, Feb, Mar)
Jan 2: for spring events (Apr, May, Jun)
Apr 1: for summer events (Jul, Aug, Sep)
Jul 1: for fall events (Oct, Nov, Dec)
Questions
If you have questions, please do not hesitate to contact Angie Balsarini, at 402.933.0259 x13 or Angie@FilmStreams.org.
Jan 1, 2018
by Casey Logan
Posted In: