Film Streams offers three ways for groups to have screenings or events at our theaters.
Community Collaborations: Partnership screenings with fellow nonprofits that speak to both of our missions
Screen Share: Reduced rentals for nonprofit groups
Have a film event in mind but not sure which category it falls into? See this handy chart!
Community Collaboration
Request for Proposals
Please read our new guidelines before you submit a proposal. While we welcome all proposals, the thematic threads we are pursuing this year are: Labor History & Labor Struggles; Gender Equality & Women's Rights; Performance. Please note that Community Collaborations events may not be used as fundraisers or serve as pre- or post-events for any fundraising functions occurring the same day.
If your organization is interested in partnering on a film event, please submit your proposal here. Applications are reviewed quarterly by our Community Engagement Committee.
Application Deadlines
Oct 1: for winter events (Jan, Feb, Mar)
Jan 2: for spring events (Apr, May, Jun)
Apr 1: for summer events (Jul, Aug, Sep)
Jul 1: for fall events (Oct, Nov, Dec)
Wondering if your film idea is a good fit for this program? Interested in partnering on a film already on our programming schedule? Please contact Taylor Eagan at TaylorEagan@FilmStreams.org.
Screen Share
Screen Share is Film Streams' discounted rental program for artists and non-profit organizations looking to use our theaters and other spaces for evening events that do not qualify for the Community Collaborations program.
Screen Share events can be booked only on Tuesday evenings. Please note that there is limited availability for Screen Share, and our capacity for occupancy is subject to change in compliance with public health directives and concerns. For more information or questions, please email TaylorEagan@FilmStreams.org.
Rentals
Not a non-profit? Looking for a venue for your fundraiser? If you are interested in using Film Streams' spaces for an event that does that fall under any of the above programs, please reach out to Crystal Hartford at Crystal@FilmStreams.org. View rental rates here.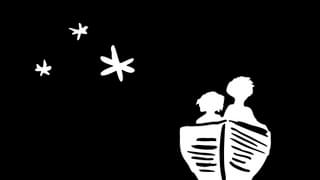 ​Film Streams Community Engagement Committee:
Julie Cobb, Eugenio DiStefano, Shaun Ilahi, Ashley Kuhn (Chair), Tessa Wedberg, Nancy Williams, Jannette Taylor, Hillary Nather-Detisch