Rentals
Private Screenings
The Dundee's Linder Microcinema is still available for rentals. Book your own private screening of the films currently showing. Limited availability. No food and drink minimums!
Inquire with Rentals@FilmStreams.org.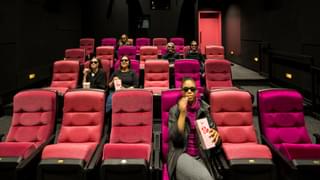 Dundee — Linder Microcinema
Room Size: 25 seats

Screening Capacity: Up to 8 attendees
Pricing: $125 Film Streams Members
$250 Non Members
Not a Member? Join Today
Private Rentals
Please fill out our Rentals Inquiry Form and a Film Streams staffer will be in touch with details and date availability.
If you have questions about a screening date you have booked, please email Rentals@FilmStreams.org.
Health & Safety
Masks, distanced seating, online tickets, HVAC system upgrades, and more. See what precautions and procedures you can expect on your return to our theaters, and how you can help us reopen safely and successfully.