Supporters
Film Streams is so thankful to the thousands of individuals, families, foundations, and corporations who contribute annually toward our programs and general operations, including the following for their generous support.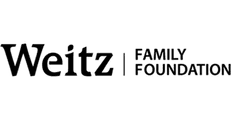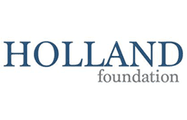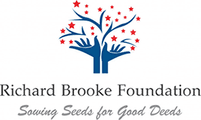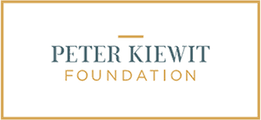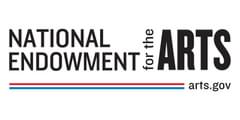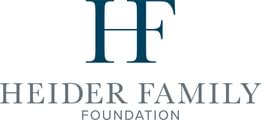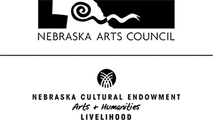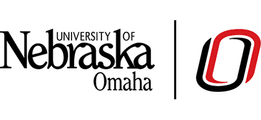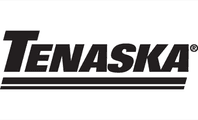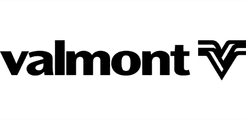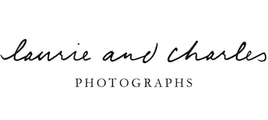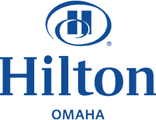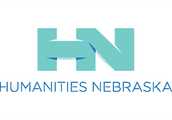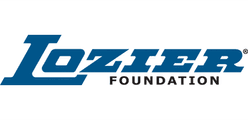 $20,000 +
Anonymous**
Cindy & Mogens Bay
Bridges Trust
Douglas County Visitor Improvement Fund
Hamann Family Fund
Heider Family Foundation/Cindy & Scott Heider
Holland Foundation
Gerry & Bruce Lauritzen
Susan & Mike Lebens

Tina & Dan Lonergan

National Endowment for the Arts
Nebraska Arts Council/Nebraska Cultural Endowment
Nebraska Department of Economic Development
Omaha Steaks/Simon Family
Peter Kiewit Foundation
Richard Brooke Foundation
The Sherwood Foundation
Annette & Paul Smith
Sokolof Family Foundation
Weitz Family Foundation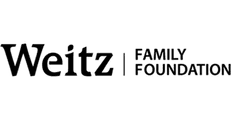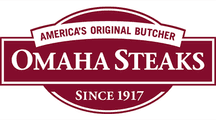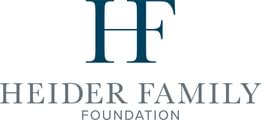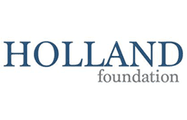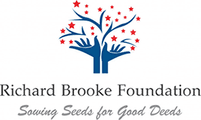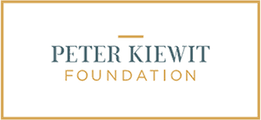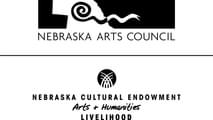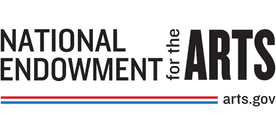 $10,000 - $19,999
Anonymous*
Bluestem Praire Foundation
Esther & Dan Brabec
John W. Carson Foundation
Linda Daugherty
Jamie & Ted Friedland
Ike & Roz Friedman Foundation
Frontier Bank

John & Elizabeth Lauritzen Foundation
Jack & Stephanie Koraleski
Maggie & Bob Mundy
Mutual of Omaha
Nebraska Department of Health & Human Services
Terrie & John Ringwalt
Pape Family Foundation
Jim & Kathy Simpson
Union Pacific Foundation
Sam Walker
Katie Weitz, Ph.D & Tim Wilson
Ron Widman
Sarah & Adam Yale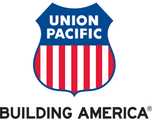 $5,000 - $9,999
Art-House America Campaign
Sue Behr
Coolidge Corner Theatre Foundation/ Alfred P. Sloan Foundation
Ramona & Deryl Hamann
Humanities Nebraska and the National Endowment for the Humanities as part of the CARES Act
The Lozier Foundation
Kevin McCarthy
Nancy & Mike McCarthy
Valmont Industries, Inc.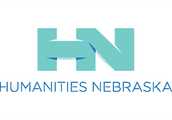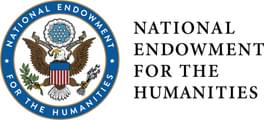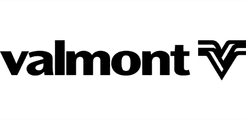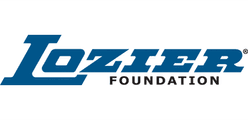 $2,500 - $4,999
Jane Alseth
Borsheims Fine Jewelry & Gifts
Roger & Jody duRand
Tom & Maren Hood
Jane Huerter & Dick Jeffries
Richard & Joanie Jacobson
Sally Kaplan
Diana Nevins
Sharee & Murray Newman
Harley & Beth Schrager Foundation
Ann & Ken Stinson
Tenaska, Inc.
University of Nebraska Omaha/UNMC
Nancy & John Webster
Michael & Brenda Whealy
Kristin & Hadi Zahra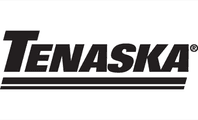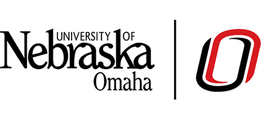 $1,000 - $2,499
Anonymous*
Robyn Andersen
Baer Foundation
Anne & Nick Baxter
Roger Blauwet
Gary & Sylvia Bohn
Sherry Brown
Mary & Scott Carollo
Tina & John Cherica
Ronald Cohn
Sylvia B. Cohn
Creighton University
Laura & Brad Crosby
Janet Davis
Dundee Bank
eCreamery
Gary & Kathy Ensz
Catherine & Terry Ferguson
Col. Patricia Fornes & Col. Doug Marshall
Devin J. Fox
Amy Haddad & Steven Martin
Dan Hamann
Holly & Bruce Hoberman
Tim & Jonna Holland
Dr. Soonjo Hwang
Rachel Jacobson & Stephen Osberg
Kate & Ethan Jones
NBK Foundation
Julie & Steve Kenney
Margaret Kirkeby
George Kleine & Tom Knox
Mogens Knudsen Diny & Jim Landen
Emily & Clark Lauritzen
Lutz Tech
Linda Marchello & Mike Carroll
McCarthy Capital
Rick Mcfayden & Matt Stokely
Michael & Julie McMullen
Jeanie Neff
Senator & Mrs. Ben Nelson
Richard & Joan O'Brien
Lynn & Brad Perry
Patti Peterson
Pinnacle Bank
Todd Robinson & Cheryle Manasil
Neil Sandhoefner
Natan & Hannah Schwalb
Security National Bank
Rod & Marilyn Thompson
Travis, Isabella & Emma Tyler
University of Nebraska Foundation
Donna Walsh & Grant Lippincott
Anne & Arnie Weitz
Kate & Roger Weitz
Margot Wickman-Bennett & Edward Bennett
Roberta Wilhelm & Vic Gutman
Slappy Chalmers
Molly Witzenburg
$500 - $999
Marian Andersen
Phyllis Aronson
Zac Baer & Brian Bartels
Jean Ann Ballinger & Ward Peters
Ann & Ed Batchelder
Maureen & Nick Borman
Melissa & Mark Bowder
Emily & Eric Bowman
Holly & Mike Boyer
David Boyer & Rolando Garcia
Lynne & John Boyer
Sandi & Bill Bruns
Russ & Jan Burton
Allison Buss
Virginia Cabezas & Stephan Becerra
Tammy & Darren Carlson
Joan Carnaby
Anne & Jim Carroll
Debra & Christian Christensen
William & Kassar Corcoran
Anna & Tim Cramer
Jesuit Community at Creighton University
Mary & Kurt Davey
Claudia & Tony Deeb
Chip Duden
Lisa & Gary Epstein
Molly Feichtinger
Anne & Mike Fenner
Marlen Frost
Marsha Gallagher & Ted James
Rick Shever & Mark Goodman
Marylu & Tom Gouttierre
Ellyn Grant
Mike & Kathy Gross
Teri & Carl Gumbiner
Brian & Carey Hamilton
Terry & Judy Haney
Rhonda & Howard Hawks
Jay Worden & Tim Held
Mary Helms & Ken Olson
Nancy K. Hemmingsen
Christine & Bradley Hinton
Shari Hofschire
Joe Hoovestol
Bob Jackson & Sheryl Pitner
Nancy Jacobson
Kim Jubenville-Carlson
Patricia Kearns
Dennis & Claire Kirlin
Sarah & Beau Konigsberg
Shane & David Kotok
John & Wende Kotouc
Patricia & Louis Lamberty
Karen & Jim Linder
Amy Peck & John Lohrberg
David, Isabella, & Sophia Lombardo
Allan & Dianne Lozier
Albert Macchietto & Michaela White
Tom & Angy Malicki
Gary Marshall & Ilka Oberst
Dede McFayden-Donahue & Pat Donahue
Dr. Amy McGaha
Craig & Heather Meier
John & Kathleen Mitchell
Brenda Moskovits
Kimberly & Michael Murphy
Hillary Nather-Detisch & John Detisch
Ann & Kevin Naylor
Liz & R.J. Neary
Sally Nellson Barrett & Tom Barrett
Kristi NewMyer
Ryan Newton & Robert Mueting
Don & Rita Otis
Kathleen & Robert Owen
Carolyn Owen Anderson
Polly & Frank Partsch
Mary Pat & Scott Paul
Jeanne & William Penry
Jan & Dirk Petersen
Drs. Lewis & Winifred Pinch
Denise & Hobson Powell
Suzanne & Jeff Putnam
Mary Reeg-Dhingra & Ashish Dhingra
Kerry Dobson & Bruce Reneaud
Mari & Jeff Rensch
Tom Richter
Carl & Zoe Riekes
Kim & Bill Roberts
Jay & Suzanne Robinson
Debra Romberger
Susan & Steven Roth
Kathi & Alan Rowch
Maria & Jeff Sauvageau
Susan A. Scherl
Paulina & Bob Schlott

Mike & Kim Schwab
Mary & Tony Seina
April Shaughnessy
Rob & Norma Shoemaker
Aveva & Marty Shukert

Victoria & Jesse Sitz
Magan & Tim Smith
Deborah Smith-Howell & William Howell
Catherine & Lawrence Sosso
Joan Squires
Thomas Stalnaker
Tracy & Rich Stanko
Don & Julie Stavneak
Janet & Jerry Syslo
Sheryl & Tom Thomsen
Janice & Richard Tiggelaar
Jennifer & Erin Vik
David Watts
Katrina Wells & Brian Willis

Susy Westerholm
Ted, Nicole, Madeleine & Clara Wheeler
Todd White & Sheri Kennedy
Mike & Meaghen Wostoupal
Kristae & Peter Zandbergen
Jan Afrank & Darla Zink
Dr. Speedy & Debbi Zweiback
In-Kind Support
91.5 KIOS FM
Approach Climbing Gym
Arts Consulting Group
Boomer 1490 AM & 104.1 FM
Dundee Book Co.
Dundee Digital
Hilton Omaha
Investors Realty
Justin Kemerling Design Co.
Kutak Rock LLP
Laurie and Charles Photographs
Harrison Martin
Microsoft Corporation
MTRL Design
NRG Media
Conor Oberst
Prima Distribution
The Reader
Regal Printing Company
The River 89.7 FM
Saddle Creek
University of Nebraska at Omaha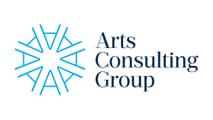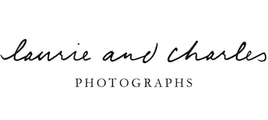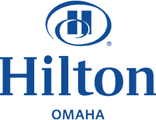 Tributes & Memorials
In Honor of Brian Allen
In Honor of Cheryl Arrends
In Honor of Angie Balsarini
In Honor of Susie Buffett & John Foley
In Honor of Melisa Clark
In Memory of Tim Daugherty
In Honor of Susan Eustice
In Honor of Film Streams Employees
In Memory of Rose & Bud Herber
In Memory of David Jacobson
Nancy Jacobson
Sara Jacobson
In Honor of Rachel Jacobson
Scott & Julie Cobb
Olsson
Molly Romero
Nic Swiercek & Kaeli Samson
In Memory of Gary Kaplan
In Memory Sandy Kasner
In Honor of Judy Kiagiri
In Memory of Alan Kulakofsky
In Memory of David Lerner
In Memory of Doug Marr
In Memory of Gary Masek
In Honor of Diana Martinez
Elizebeth & Ray Schueneman
In Memory of Thomas Campion Miller
Caitlin LaVelle
Maria & Jeff Sauvageau
In Honor of Omaha Creative Directory
In Memory of Michael Peters
In Memory of Mary Pomerleau
In Memory of Wanda Redwing
Carol Redwing & Chris Marshall
In Memory of Laurie Smith Camp
Camille Metoyer Moten & Bishop Michael Moten
In Honor of Desmond & Eleanor Shreffler
Anne Meysenburg & David Shreffler
In Memory of Larry L. Waller
In Honor of all the good times!