Supporters
Film Streams is so thankful to the thousands of individuals, families, foundations, and corporations who contribute annually toward our programs and general operations, including the following for their generous support.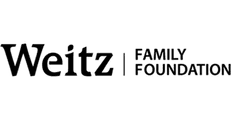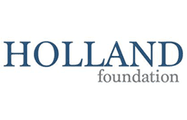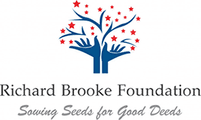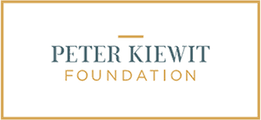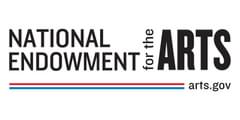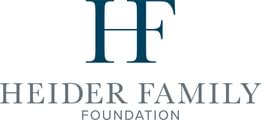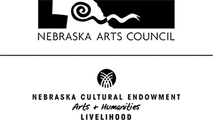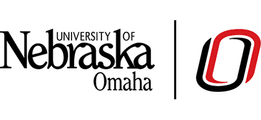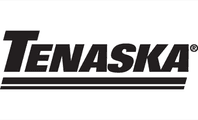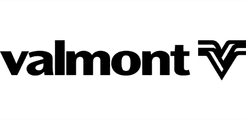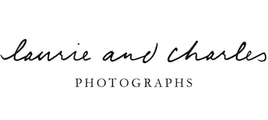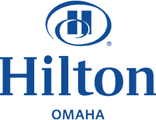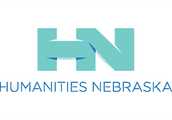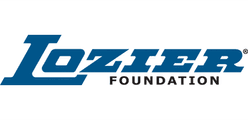 $20,000 +
Anonymous**
Cindy & Mogens Bay
Bridges Trust
Douglas County Visitor Improvement Fund
Hamann Family Fund
Heider Family Foundation/Cindy & Scott Heider
Holland Foundation
Gerry & Bruce Lauritzen
Susan & Mike Lebens

Tina & Dan Lonergan

National Endowment for the Arts
Nebraska Arts Council/Nebraska Cultural Endowment
Omaha Steaks/Simon Family
Peter Kiewit Foundation
Richard Brooke Foundation
The Sherwood Foundation
Annette & Paul Smith
Sokolof Family Foundation
Weitz Family Foundation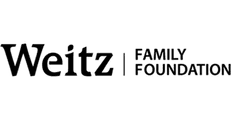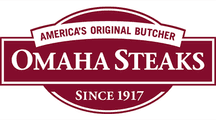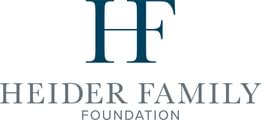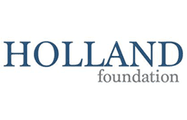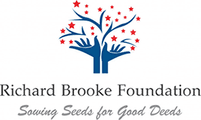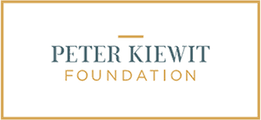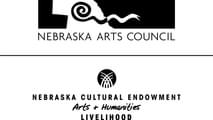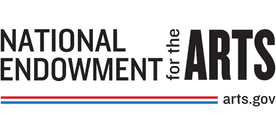 $10,000 - $19,999
Anonymous*
Esther & Dan Brabec
John W. Carson Foundation
Linda Daugherty
Jamie & Ted Friedland
Frontier Bank

John & Elizabeth Lauritzen Foundation
Jack & Stephanie Koraleski
Kevin M. McCarthy
Maggie & Bob Mundy
Mutual of Omaha
Nebraska Department of Health & Human Services
Terrie & John Ringwalt
Pape Family Foundation
Jim & Kathy Simpson
Union Pacific Foundation
Sam Walker
Ron Widman
Sarah & Adam Yale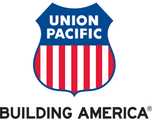 $5,000 - $9,999
Art-House America Campaign
Sue Behr
Coolidge Corner Theatre Foundation/ Alfred P. Sloan Foundation
Ramona & Deryl Hamann
Humanities Nebraska and the National Endowment for the Humanities as part of the CARES Act
Kutak Rock
The Lozier Foundation
Valmont Industries, Inc.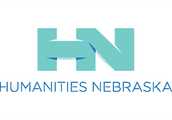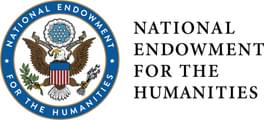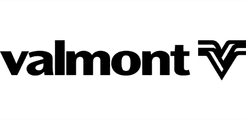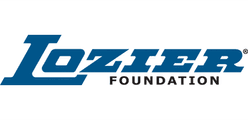 $2,500 - $4,999
Anonymous*
Borsheims Fine Jewelry & Gifts
Roger & Jody duRand
Jane Huerter & Dick Jeffries
Diana Nevins
Sharee & Murray Newman
Ann & Ken Stinson
Tenaska, Inc.
University of Nebraska Omaha/UNMC
Nancy & John Webster
Michael & Brenda Whealy
Kristin & Hadi Zahra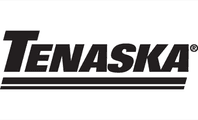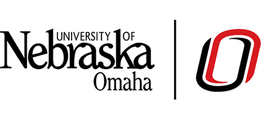 $1,000 - $2,499
Robyn Andersen
Baer Foundation
Bluestem Prairie Foundation
Sherry Brown
Mary & Scott Carollo
Tina & John Cherica
Ronald Cohn
Sylvia B. Cohn
Creighton University
Laura & Brad Crosby
Janet Davis
Dundee Bank
eCreamery
Gary & Kathy Ensz
Catherine & Terry Ferguson
Devin J. Fox
Amy Haddad & Steven Martin
Holly & Bruce Hoberman
Tim & Jonna Holland
Dr. Soonjo Hwang
Rachel Jacobson & Stephen Osberg
NBK Foundation
Julie & Steve Kenney
George Kleine & Tom Knox
Mogens Knudsen
Shane & David Kotok
Diny & Jim Landen
Emily & Clark Lauritzen
Lutz Tech
Linda Marchello & Mike Carroll
McCarthy Capital
Rick Mcfayden & Matt Stokely
Michael & Julie McMullen
Senator & Mrs. Ben Nelson
Richard & Joan O'Brien
Lynn & Brad Perry
Patti Peterson
Pinnacle Bank
Todd Robinson & Cheryle Manasil
Neil Sandhoefner
Natan & Hannah Schwalb
Security National Bank
Rod & Marilyn Thompson
University of Nebraska Foundation
Donna Walsh & Grant Lippincott
Roberta Wilhelm & Vic Gutman
Slappy Chalmers
Molly & Curtis Witzenburg
$500 - $999
Vickie & Dave Ahlers

Trent Allen
Lynn Amis
Marian Andersen
Emily Andres
Patricia Arneson
Katina Axiotes Rogers & Joe Rogers
Ann & Ed Batchelder
Mike & Cindy Baumer
Ann B. Beeder
Monica & Bill Blizek
Carol & Steven Bloch
Gary & Sylvia Bohn
Karen Borchert
Beth & Steve Borgmann
Maureen & Nick Borman
Melissa & Mark Bowder
Emily & Eric Bowman
Holly & Mike Boyer
David Boyer & Rolando Garcia
John & Lynne Boyer
Sandi & Bill Bruns
Samantha & Steve Buchanan
Julie & Steve Burgess & Jana Prescott
Leslie Sanders & Kevin Burr
Simlogi LLC
Mary & Scott Carollo
Sheila Christ
William & Kassar Corcoran
Ken & Alison Cowan
Anna & Tim Cramer
Jesuit Community at Creighton University
Carol Curry
Mary & Kurt Davey
Marlina & Dusty Davidson
Claudia & Tony Deeb
Kate & Sandy Dodge
Danielle Dohrmann
Chip Duden
Bernie & Rosemary Duhaime
Lori Elliott-Bartle & John Bartle
John Else & Cathy Roller
Mandy & Andrew Embury
Lisa & Gary Epstein
Jessica Feinstein
Anne & Mike Fenner
Mary A. & Ron Ferdig
David Fett-Jones
Michael & Madalyn Fouts
Tom & Sue Friedman
Marlen Frost
Linda & David Gardels
Bill L. Gaus
Jordana & Jim Glazer
Andi & Don Goldstein
Patrick Goodin
Rick Shever & Mark Goodman
Janet Goodman
Tom & Marylu Gouttierre
Ellyn Grant
Kimberly Grassmeyer
George & Christine Greene
Mike & Kathy Gross
Elizabeth & Dave Guinan
Teri & Carl Gumbiner
Jack White & Mary Hamilton
Bert & Suzie Hancock
Deanna Hanes
Terry & Judy Haney
Dan Harmon
Mary Helms & Ken Olson
Nancy K. Hemmingsen
Christine & Bradley Hinton
Cookie & Jerry Hoberman
Shari Hofschire
Tim & Jonna Holland
Ann & Don Hosford
Kurt Howard & Russell Bleakney
Fred Hunzeker
Dr. Bill Hutson
Bob Jackson & Sheryl Pitner
Laurie & Charles Kay
Maddie & Walt Keeling
Margaret Kirkeby
Dennis & Claire Kirlin
Maxine & Joe Kirshenbaum
Susan Ann Koenig
Shane & David Kotok
Dr. Duane & Helen Krause
Rita Kucirek
Catherine Lang & John Conley
Dr. Brock & Liz LaSure
Lyn & Natalie Leach
Karen & Jim Linder
Amy Peck & John Lohrberg
Ryan & Stephanie Loneman
Larry Lundquist
Albert Macchietto & Michaela White
Jody & Buzz Malashock
Tom & Angy Malicki
Karla & John Marburger
Gary Marshall & Ilka Oberst
Tricia & Jackson Martis
Kiley Maxwell-Ward & Marc Ward
Carrie & Ed May
Betsy McDaniel
Rick Mcfayden
Dede McFayden-Donahue & Pat Donahue
Michael & Julie McMullen
Craig & Heather Meier
Alice & Sam Meisels
Phil & Jane Meyer
Steven Milliken & K Miekka
Mike Mogis
Brenda Moskovits
Michael & Joani Mullin
Allan & Janie Murow
Kimberly & Michael Murphy
Ann & Kevin Naylor
Sally Nellson Barrett & Tom Barrett
Senator & Mrs. Ben Nelson
Sharee & Murray Newman
Ryan Newton
Roxanne Nielsen & Greg Norton
Kim Noddle
Patty & Steve Nogg
Ashley Olson
Lauren Orsi & Scott Moulton
Don & Rita Otis
Kim Kalkowski & Robert Ottemann
Bob & Kay Owen
Tom & Jennifer Pansing
Ann Pape
Michael & Jennifer Parker
Polly & Frank Partsch
Robert M. Patterson
Mary Pat & Scott Paul
Jeanne & William Penry
Jan & Dirk Petersen
Drs. Lewis & Winifred Pinch
Irina Popa & Michael Newcomb
Mimi & Jeff Post
Allison & Adam Ramirez
Reed & Jennifer Rasmussen
Pat & Gayle Ray
Mari & Jeff Rensch
Laurie Richards & Dan Worth
Tom Richter
Lou Anne Rinn
Kim & Bill Roberts
Jay & Samantha Roberts
Sharon Robino-West
Jay & Suzanne Robinson
Debra Romberger
Margo Rosen & Paul Landow
Kathi & Alan Rowch
Carol & Rick Russell
Saddle Creek
Christine Sanz & Fred Massoomi
Susan A. Scherl
Peg & Jim Schneider
Mike & Kim Schwab
Laura & William Shiffermiller
Kay M. Shilling M.D.
Rob & Norma Shoemaker
Aveva & Marty Shukert
Robert Slovek & Karen O'Dowd
Susie & Stewart Smoler
Mary & Leonard Sommer
Dara Spivack
Joan Squires
Thomas Stalnaker
Chris & John Stanfield
Tracy & Rich Stanko
Janet & Jerry Syslo
Sheryl & Tom Thomsen
Janice & Richard Tiggelaar
Janine Ucchino & Christopher Tjaden
Gail & Irv Veitzer
Heidi & Matthew Vescio
Jennifer & Erin Vik
Tim & Mary Wahl
Todd White & Sheri Kennedy
Margot Wickman-Bennett & Edward Bennett
Scott & Lisa Willhoite
Kristin Williams & Roxanne Wiles
Audrey & Glen Woita
James Wysocki
Ashley Wysong
Jan Afrank & Darla Zink
Debbi & Speedy Zweiback
In-Kind Support
91.5 KIOS FM
Approach Climbing Gym
Arts Consulting Group
Jake Bellows
Boomer 1490 AM & 104.1 FM
Dundee Book Co.
Dundee Digital
Anna Finocchiaro
Michael Hennings
Hilton Omaha
Investors Realty
Justin Kemerling Design Co.
Abiola Kosoko
Kutak Rock LLP
Laurie and Charles Photographs
Chris Machian
Harrison Martin
Microsoft Corporation
MTRL Design
Muglife Coffee
NRG Media
Conor Oberst
Pageturners Lounge
Prima Distribution
Quench Fine Wines
The Reader
Regal Printing Company
The River 89.7 FM
Saddle Creek
University of Nebraska at Omaha
Vincent Outfitting Co.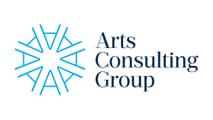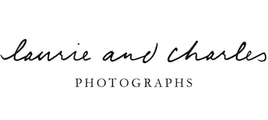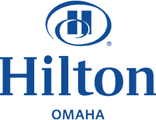 Tributes & Memorials
In Memory of Gloria Bartek
In Memory of Julie Brannen Costello
In Memory of Gerald Christensen
In Memory of Soralee & Jerry Cohn
Debbie Sobel & Nancy Cohn
In Honor of Sonja & Thorin Danielson
In Memory of Tim Daugherty
In Honor of Susan Eustice
In Honor of Film Streams Employees
In Honor of Ellen Hargus
In Memory of Jim Heller
In Memory of Rose & Bud Herber
In Honor of Judy Holloway
In Memory of David Jacobson
Anonymous*
Nancy Cohn & Robert Weinstein
Joanie & Richard Jacobson

Sara Jacobson
Tom & Patti Peterson
Gail & Michael B. Yanney
Nora & Barry Zoob
In Honor of Rachel Jacobson
In Honor of Mark Javitch
In Memory of Hani & J.C. Kenefick/H.D. Ferer
In Memory of William & Eileen Kent
In Memory of Alan Kulakofsky
In Memory of David Lerner
In Memory of Gail R. Levin
In Memory of Thomas Campion Miller
Caitlin LaVelle
Maria & Jeff Sauvageau
In Memory of Our Parents
Don & Anita (Hickman) Theophilus
In Memory of Shawn Reiber
In Memory of Jerry Rosinsky
In Memory of Larry L. Waller
In Honor of Harlow & Auggie Walker
In Honor of Katie Weitz
Carolyn & Peter Miller
Eloise White
In Memory of Judith Welk