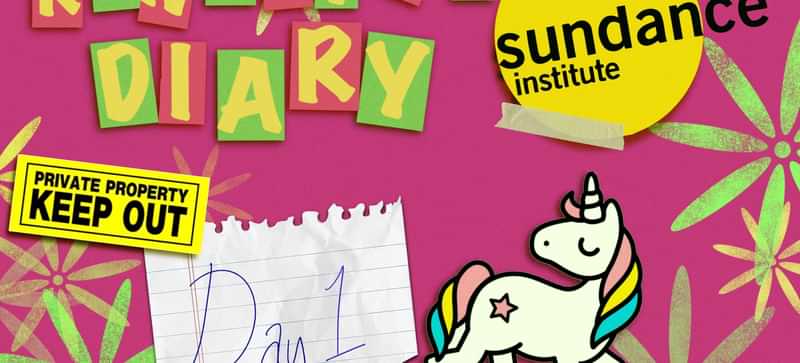 Sundance 2021 Film Festival Diary: Day 1
Dear Diary,
Sundance 2021 is upon us and this year it's in the #CyberVerse! It's an offbeat first Sundance for me (Kenneth Laster, Weitz Fellow extraordinaire), but even from my couch I'm appropriately dazzled by the Sundance experience even with a sparse first night. Unfortunately, I was only able to catch the first shorts program and one feature on my first day (a good warmup for the more hectic days this weekend) but what I saw was excellent.
The first Shorts Program featured a number of really solid entries. Some standouts were BAMBRIAK, a story of an immigrant father and daughter in Germany, and BRUISER, a look at masculinity and violence from the lens of a son towards his father. In the more bizarre realm there was YORUGA, a conversation between an old man and a turtle, and FLEX which is...hm..."A slightly surreal comedic exploration of the fine line between a bodybuilder's self-loathing and self-loving." This snippet from the short's description is about as good a description as I can provide. But my absolute favorite from this line up was DON'T GO TELLIN' YOUR MAMA which was co-directed by the fantastic musician Topaz Jones and updates the "Black ABCs" in 26 vignettes that range from short surreal scenes to interviews with community organizers and leaders to short little music videos. I would definitely recommend it as a short to seek out whenever it's released to the public.
DON'T GO TELLIN' YOUR MAMA was also a great primer for my feature in the evening which was Amir "Questlove" Thompson's SUMMER OF SOUL (...OR WHEN THE REVOLUTION COULD NOT BE TELEVISED). This was an absolutely spectacular documentary on what was essentially a forgotten "Black Woodstock" in the very same Summer of 1969 that featured the likes Stevie Wonder, Gladys Knight and the Pips, Jesse Jackson, and Nina Simone that was almost completely forgotten about due to footage just sitting in a basement for fifty years. The documentation of this huge event of Black Joy in the midst of turbulent and revolutionary times paints this festival as such a cultural slice of the time and remains painfully relevant today. A favorite segment of mine that just really grounds this festival in the time was a collection of interviews from attendees about the moon landing which was happening concurrently and the mix of interest and apathy from the crowd just painted how significant this festival was culturally. Who cares about white men on the moon when a celebration of your own culture and joy is happening right in front of you? This documentary is definitely going to be the hot release when it comes out and I can't wait for everyone, particularly Black people to enjoy it.
I'm hoping to rank these films as I go but since I only have shorts and one feature under my belt I guess for now I will earmark DON'T GO TELLIN' YOUR MAMA and SUMMER OF SOUL as my Day 1 Picks. Today my schedules picking up a bit and boy oh boy Saturday is busy busy so I hope you're excited to follow along!
Xoxo,
Ken