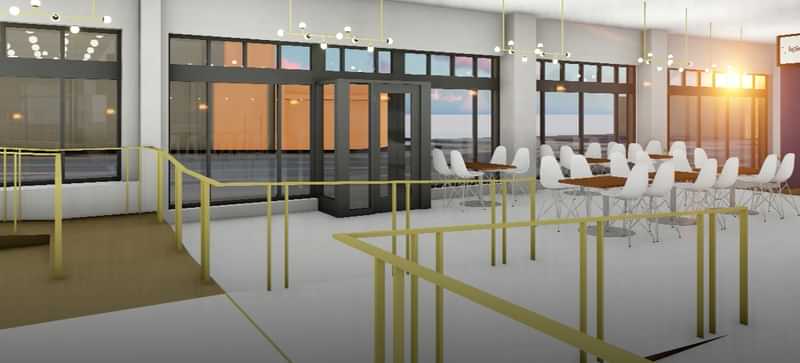 Update on the Dundee Theater
Today, Film Streams is excited to share new details about our project for the historic Dundee Theater!
Since announcing last year our intention to renovate and reopen the Dundee, we've been working with our architects at Alley Poyner Macchietto to develop a design that serves the cinema's 92-year history while making certain its doors stay open for generations to come. Not only do we want the Dundee to be a home for quality film in Omaha, as it was for close to a century – we want it to develop into a vibrant community space where everyone can feel welcome. It will become the second venue we program and operate, joining our soon to be 10-year-old Ruth Sokolof Theater in North Downtown. Ensuring the Dundee Theater's success is a responsibility we take on with passion and commitment.
Work on the Dundee will begin this week (!). Here's what's in store:
The Dundee's original theater auditorium will undergo a much-needed renovation to repair its aging and damaged infrastructure. The cinema will be equipped with the latest in projection and sound technology. Just like our booth at the Ruth Sokolof Theater, the Dundee will be able to screen films in a variety of formats, most notably reel-to-reel 35mm and DCP presentations. Seating in the theater will resemble the classic blue seats you remember… though a touch more comfortable.
The Dundee's existing floorplan will be expanded to serve a number of purposes. Some of these are key to making the cinema a viable operation – not just in the next year or two or ten, but well into its second century. For example, while the face of the Dundee will remain on Dodge Street – and feature a classic, vertical "Dundee" inspired by the theater's early signs – a safer and more accessible entrance will be introduced on the north side of the building.
This new entryway will also open into a landscaped patio/pocket park available to patrons of the theater, customers of neighboring businesses, area residents, and visitors to the area.
Once inside, you'll find new ticketing and concessions counters better equipped to accommodate well-attended films and events. Food and drink options at concessions will be similar to what's available in North Downtown, with traditional cinema treats as well as locally produced selections.
You'll also find a curated collection of film books, Blu-rays, and other cinema offerings available for sale or browsing — our tribute to the independent video store that once operated next to the Dundee.
Further inside, the Dundee's original lobby will now open into a larger lobby/community space that we're thrilled to be sharing with a wonderful, soon-to-be-announced café partner.
Finally, we could not be more excited about the new film and educational opportunities that will be created at the Dundee through a new 25-seat microcinema. This additional screen will allow us to bring even more films to Omaha, including ambitious and experimental work from around the world. The microcinema will also serve as the home of our recently launched program, Courses, multi-week film education seminars for adult audiences.
After more than three years of passing a shuttered Dundee, you'll start to see activity there in the weeks ahead. Our goal is to reopen the expanded theater by the end of the year.
Already, we have so many amazing people to thank for this project, and we look forward to acknowledging them in the weeks and months to come. For now, we want to begin by expressing our heartfelt appreciation to The Sherwood Foundation for saving the Dundee Theater and for its visionary gift that now places it in our care.
Thank you, too, for your interest and support of Film Streams. This is just the first of many project updates to come in 2017. As work progresses, we'll be sharing more photos, videos, and announcements.
In the meantime, we'd love to hear from you. If you have any memories of the Dundee Theater you would like to share, or any questions or suggestions along the way, please let us know!
— Film Streams