With a career that spanned five decades and 18 works, Stephen Sondheim was one of the most influential composers and lyricists of the 20th century. Even people who don't know his name have likely heard the percussive beats of West Side Story's "America" or the devastating tune of "Send in The Clowns" from A Little Night Music. Possibly because of the iconic stature of his productions, good adaptations of his musicals are few and far between. In this three-film series we present a strong collection of films that capture the magic of Sondheim.
Gypsy, shown on 35mm, brings to life Sondheim's evocative lyrics penned for a legendary protagonist. Tim Burton's 2007 reworking of Sweeney Todd was Sondheim's personal favorite adaptation of his work, creating from the stage material a wholly cinematic experience. We close out the series with a restoration of Original Cast Album: Company, a revered documentary cult-classic chronicling the anxiety, exhaustion, and tension of the recording process.
Join us for 3 by Sondheim and celebrate the sounds of this musical titan.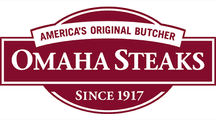 Film Streams' classics programming is supported by Omaha Steaks.