Screening Partner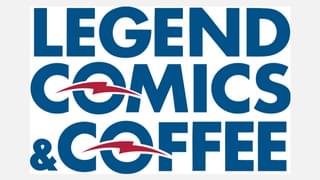 Supported by Legend Comics & Coffee
This spring, take three nocturnal journeys through time with a Midnight Movies series we're calling In the Year 1999. Curated by Andy Helmkamp — outgoing Dundee Theater House Manager and editor at the film site Bloody Good Horror — the quarter will celebrate under-seen cult classics, all shown on 35mm, and all celebrating 20-year anniversaries.
"At the edge of the millennium the defining commercial art form of the 20th century had a lot of questions," Andy says. "Slick, heady flicks like The Matrix, Fight Club, and Being John Malkovich deployed twisty narratives with watershed effects work designed to interrogate notions of identity. The existential crisis (and neurosis) of these films casts a wider net around the overlooked works of genre filmmakers."
The quarter launches Friday, April 26 with eXistenZ. David Cronenberg ended his 90s output by turning his signature aesthetics to video games. Jennifer Jason Leigh stars as Allegra Gellar, a star video game designer who puts her life in the hands of peak-era Jude Law. Cronenberg teases out an effective parable on addiction and religious transcendence while somehow making mutant amphibians feel essential to the plot. This screening will be presented, and coincide, with Nebraska Science Fest.
Though credited with over 100 titles, Takashi Miike's legendary horror film Audition (showing May 31) is perhaps the director's most well-known feature outside of Japan. Ryo Ishibashi plays a widower who meets a potential new love, Asami (Eihi Shiina), through a bizarre casting call. Their courtship, however, gets weird. Extremely weird. Divisive to this day, Miike's film continues to influence genre filmmakers while introducing Western audiences to so-called "J-horror".
The quarter will close June 28 with Ravenous. This tone-defying horror comedy stars Guy Pearce as Captain Boyd, a new arrival to a frontier outpost near the Sierra Nevada mountains. The film's deadly action begins when Boyd encounters a wandering stranger (Robert Carlyle) who spins a tale of survival turned cannibalism. Antonia Bird's film offers healthy helpings of gore and humor in the midst of characters reckoning with morality and duty.