Daytime Education Program
Film Streams' Daytime Education Program is a free program for teachers of grades 6-12 to integrate film into their curriculum. In addition to a free film screening, students are treated to a complimentary lunch, and post-show discussion with our Education Director or a local subject expert. Our program is designed to meet state standards in Media Arts as well as in individual subject areas.

Program Objectives
Our program teaches film literacy and critical thinking while expanding appreciation for film as an art form. Virtual Daytime Education Program Videos are structured to achieve three goals that complement classroom learning:
Students learn to interpret films in a cultural context.
Students empathize with characters in ways beneficial to their own personal development.
Students analyze film as a medium of artistic expression.
The Logistics
Videos are uploaded onto Film Streams' YouTube channel for viewing at home. Individual files of each video are available upon request to ease accessibility for students and teachers using on-campus technology.
Teachers receive a Resources guide with every film, as well as access to the video transcripts.
Videos are closed-captioned in English and Spanish.
Videos are thematic and discuss multiple films to strengthen a comprehensive understanding of a core theme or concept. Videos are designed to meet state standards in Media Arts as well as in individual subject areas.
Book a Zoom lecture and/or discussion on any film featured in our videos or any film currently within your curriculum. Discussions led by Film Streams' Education Coordinator, Paul Sanchez.
For more information about our Virtual Daytime Education Program or to book a Zoom lecture/discussion, contact Film Streams Education Coordinator Paul Sanchez, at paul@filmstreams.org.
___________________________
Film Streams' Daytime Education Program is supported by grants from the Heider Family Foundation, Cindy & Mogens Bay, the John W. Carson Foundation through the Nebraska Arts Council and Nebraska Cultural Endowment, Jamie & Ted Friedland, the Gifford Foundation, the Ike & Roz Friedman Foundation, and Martha & David Slosburg.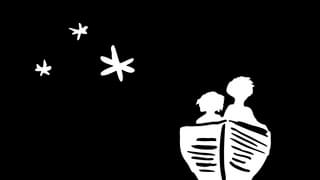 Film Streams Education Committee
Ron Azoulay (Khasma Group), Derek Babb (Omaha North High School), Mark Hoeger (University of Nebraska at Omaha), Michael Hollins (PACE), Kristen Job (Westside Middle School), Michael McCauley (Millard North High School), Tracey Menten (Central High School), Robert Patterson (Kids Can), Matt Rasgorshek (Creighton Prep), Julie Rowse (Bellevue West High School), Nancy Schlessinger (Lovely Skin), Katie Weitz, PhD (Weitz Family Foundation)