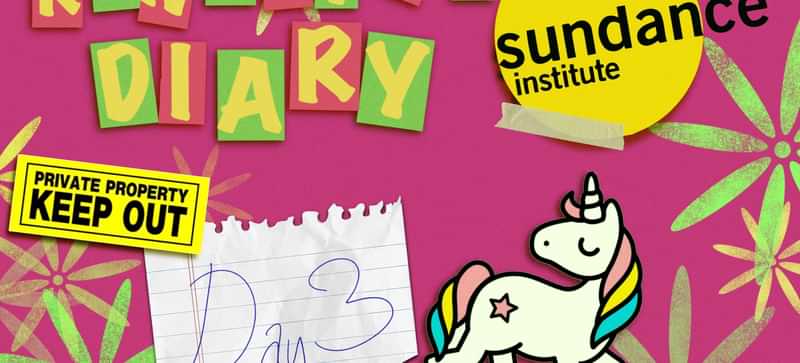 Sundance 2021 Film Festival Diary: Day 3
Dear Diary,
Day 3 at Sundance was a chunky day (5 films!) mostly filled with me catching up on second screenings features from the opening night and a few new premieres.
The very first film of my day was the first of my catch up films which was IN THE SAME BREATH by Nanfu Wang. Documenting the first months of the Covid-19 pandemic in Wuhan and the United States, this film was never going to be an easy watch for me (or anyone) yet I did decide to watch it first thing for some reason. Some things I was surprised by was just how close Wang allowed herself into the perspective and narrative of this story and even more surprising was the misinformation from the Chinese government during the early days of the pandemic. While it was eye opening, I am afraid of what type of response the allegations of this film will cause in the wrong type of people. Wang does not give the Chinese government any real slack on the blame for the handling of the pandemic, even going to say if they acted differently in late December we wouldn't be where we are globally now. There's some things she does to draw parallels to the US response but not nearly enough considering just how deeply we have failed and she gives voice to the anti-mask/reopen protests we've seen throughout this period citing them as sort of victims of the culture of misinformation. The film is very much eye opening but I think the broad empathy Wang employs from all subjects has the potential to have dangerous consequences.
The first premiere of the day was AILEY by Jamila Wignot which was by far my favorite of the two first screenings I saw today. Where the RITA MORENO documentary was very much a produced and very approachable version of a legend's life, AILEY was far more organic and evoked a dance in of itself. It's composed of archival footage primarily of performances and interviews with Alvin Ailey himself and interviews that really try to answer the question of "Who was Alvin Ailey?" One line that really stuck with me from one of the members of his studio was, "Alvin breathed in, we're his breath out." Can't recommend this one enough.
The second of my catch up films was ONE FOR THE ROAD by Baz Poonpiriya. This film really wasn't on my plan for the day but CODA became sold out somehow and a friend of mine had brought up that this film was produced by the legendary Wong Kar-Wai and it really shows. The premise is a womanizing New York bar owner gets called back to Thailand to take his friend on a bucket list trip to say goodbye and apologize to all his exes. This film has so much going for it! It's stylish, energetic, and sincere and absolutely is the reason for my first cry of the day (there will be more). It was definitely in the running for my favorite film of the day for the first 90 minutes but there is a near fatal dip in the pacing that kind of kills the momentum and also really kind of leaves a bad taste in my mouth regarding the two lead characters we've learned to love and an unexplored sense of entitlement towards women.
Another "catch-up" film was FLEE which was a really incredible animated documentary by Jonas Poher Rasmussen. The film is essentially an interview with an Afghan refugee recounting his journey towards his new life. The animation was used to preserve the identity of the subject however it brings to mind an idea from Scott McCloud about cartooning, which is that the simpler a face is, the more an audience can imprint themselves onto that character, and getting to see such a harrowing and emotionally charged story through animation really created such a unique emotional experience. There also was definitely a fear watching this one that it would be an overwhelming focus on how "tragic" stories of the Middle East are but there's a lot of beauty in this film, particularly centered around the protagonists Queer identity that outright made me sob from the joy at where his story ended up. Definitely one of the standouts of the festival so far.
The final movie of my night was the premiere of SEARCHERS directed by Pacho Velez, which caught my interest as a documentary at looking at online dating apps in New York in the time of the pandemic. The film was much more bare in terms of production and gave really intimate looks at people just swiping through the apps along with their commentary on their potential suitors and the grander concept of dating and love. There are shades of SHERMAN'S MARCH as well with the self reflexivity that Velez achieves by inserting himself as one of the subjects looking for love. This film was a nice enough survey of all of these different types of people and their approaches to dating, however I feel like the significance of the pandemic was really nowhere to be found in the body of the film aside from masks in crowd shots and one mention of quarantine. I'm not sure if that's a knock on the lack of exploration in that area or a knock on how much things look too "normal" in the middle of the pandemic.
My main pick from the second screenings is without a doubt FLEE and my pick from today's two premieres is going to be AILEY.
Xoxo,
Ken