Presented with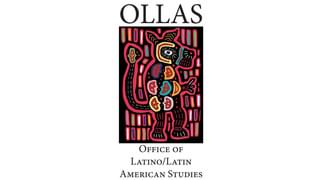 Presented with
UNO's Office of Latino/Latin American Studies
Since we first presented Cinemateca, in 2008, Film Streams and OLLAS have had the privilege of showcasing 37 films from 12 different countries, including classics, new releases, and half a dozen children's films. We're dedicating our sixth biennial celebration of Latino, Latin American, and Spanish cinema to work by women directors.

Over five Tuesdays at the Dundee Theater, we will present epic dramas and tales of perseverance and triumph. All Tuesday screenings will begin at 7 pm, followed by post-show charlas ("discussions") led by OLLAS faculty and special guests. Prior to show time, attendees will have the opportunity to sample food with connections to the films' respective countries of origin. The series launches Aug 28 with Zama, the latest film from international cinema star Lucrecia Martel.
Spanish film director Paula Ortiz will now be in person for a screening of her film La Novia on Sep 4.
The series also includes two Forever Young family-friendly films, both in Spanish with English subtitles, which will show at the Ruth Sokolof Theater. Supported by WoodmenLife, admission to Forever Young showings are just $2.50 for kids 12 and under.
Cinemateca 2018 is generously supported by Omaha Steaks and Humanities Nebraska.