Program Support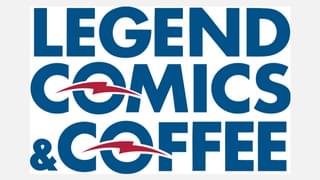 Midnights are supported by Legend Comics & Coffee
This Fall, join the cult of Tim Curry with Andy Helmkamp — Dundee Theater House Manager, editor at the film site Bloody Good Horror, and your guide for Midnight Movies.
Dubbed Cult of Curry, the quarter launches Friday, October 26 with our most-requested Midnight title, The Rocky Horror Picture Show, on 35mm. "Approaching half a century of limited theatrical runs, Rocky Horror remains the reigning outré cult classic," says Andy. "Leave the hotdogs at home but bring your dance attire."
In the sinking shadow of the Berlin Wall comes a submarine movie with a Scottish accent. The Midnight season continues with a post-football Thanksgiving classic, The Hunt for Red October (Nov 30). In a change of pace, Curry portrays the buttoned-down Dr. Petrov. "His is a threat of by-the-book pedantry rather than outright villainy, making for a welcome counterpoint to the film's white-knuckle nuclear war tension," Andy says.
Curry trades one dark secluded mansion for another in Clue (Dec 28), on 35mm. This boilerplate whodunit is really just a platform for incredible comedic performances from the likes of Michael McKean, Madeline Kahn, and Christopher Lloyd, while "Curry's third-act soliloquies are a thing of beauty," says Andy.