Sponsored by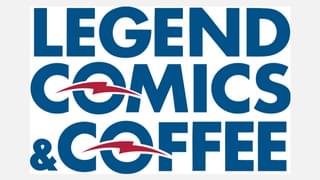 Join Andy Helmkamp — House Manager at the Dundee Theater and editor at the film site Bloody Good Horror — for Midnight Movies. All showings start at 11:55 pm the final Friday of every month at the Dundee.
Our Summer quarter begins Fri Jul 27 with An American Werewolf in London. Mixing smart, ultra-quotable comedy with bona fide scares and groundbreaking body-morphing effects, "John Landis's benchmark werewolf horror flick is much more than the typical lunar exploits of the hirsute," Andy says.
Andrew Fleming's The Craft (Fri Aug 31) may be peak MTV-era broad strokes horror, but like the best cult classics, it offers richer material for consideration when tilted in just the right light. "What could be sold as a catty coven's exploits (it's not, not that) instead finds focus in the characters wrestling with how they and their peers use the group's bodies to define who they are," Andy says.
The quarter concludes with Alex Proyas's Dark City (Sep 28). Rufus Sewell plays Murdoch, a character out of time and memory. Assisted to unknown ends by Kiefer Sutherland's Dr. Schreber, borrowing more than a little from Peter Lorre in M, Murdoch avoids pursuit from a noir gumshoe played by William Hurt and a fish-belly white squad of knifed assassins (including Rocky Horror's own Ian Richardson).