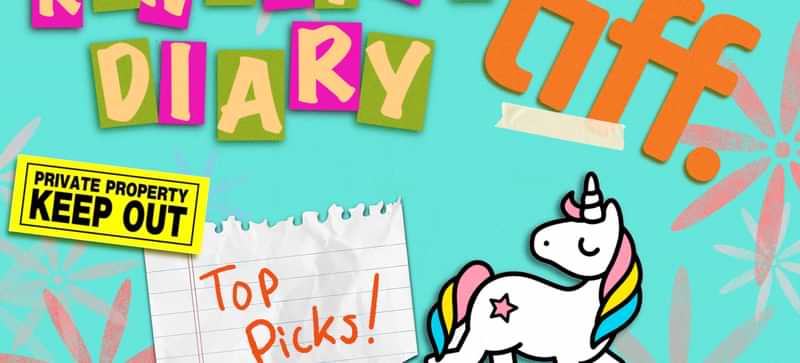 TIFF 2021 Film Diary: Top Picks!
Programming Assistant Kenneth Laster shares his favorite films in his TIFF 2021 Film Festival Diary.
Dear Diary,
I hope you didn't miss me too dearly! The Toronto International Film Festival was a wild week full of wonderful and challenging films and it would have been a Herculean feat to capture them all, but I couldn't leave you, a sentient diary that enjoys movies, in the cold. So I am going to share with you my top films that really stayed with me from TIFF.
ATTICA. I'm considering this an honorable mention purely because I believe it's going to be released exclusively on Showtime. If it wasn't, it would definitely top this list. This documentary of the most infamous and bloody prison riot feels like it couldn't have come at a more ripe time for people to consider the institutions of policing and incarceration. The film balances the hope, the dread, and the horrors that these prisoners faced in such a deep visceral way. Impactful is too light of a word to describe the images and stories shared in this documentary, not to mention the sick feeling in my stomach that the roots of the atrocities committed at that prison are directly linked to the white supremacist violence seen by institutions of power today still stays with me a week after seeing this film.
THE ELECTICAL LIFE OF LOUIS WAIN. There couldn't be a more different film to ATTICA, but this was a pleasant surprise! This year's TIFF selection was not sparse on heavy subject matter so a quirky biopic on an eccentric cat portrait artist was a nice palette cleanser. It didn't necessarily reinvent the wheel, but it was a charming film throughout with a strong emotional core. It has it's share of tragedies but it's comfortable and playful in a way that was very refreshing in this selection of TIFF films.
LINGUI, THE SACRED BONDS. This film was also another surprise for me. The premise of a mother trying to find someone to perform an abortion for her daughter in Chad, where it is not only illegal but forbidden by religion, isn't one that I'd expect to leave me feeling hopeful, but there's a sense of solidarity and duty in the face of taboo that left me feeling optimistic. The film does delve into darkness but the color palette is vibrant and feels full of life. The women of this community coming together to take care of one another in spite of the darkness and shame was a balm on the dark reality of these situations.
VIOLET. Yet another surprise! Starring talk of the town Olivia Munn, this was a really fascinating film about being at a crossroads. There are a lot of formalistic quirks that this film uses to simulate intrusive thoughts and self sabotage that take it above being a typical late coming of age film set in the film industry.