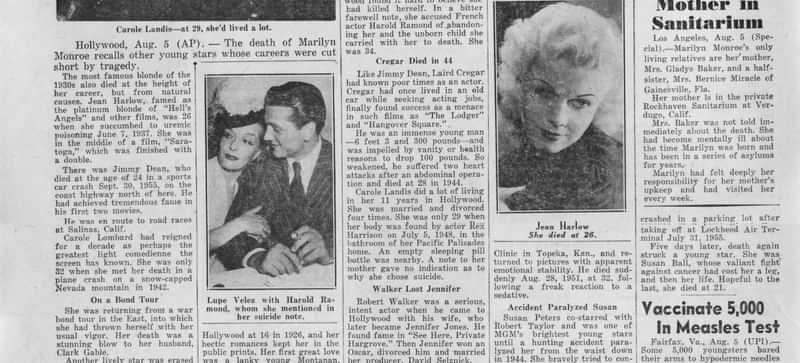 Deep Dive: Silence and Scandal
Silence and Scandal:
A History of Power in Hollywood
Date: Sat Dec 7, 10 am to 1 pm | Ruth Sokolof
As early as 1920, fan and trade magazines depicted Hollywood as a place where young women were corrupted by their own thirst for fame. In the #MeToo era, it has become increasingly clear that the troubling power dynamics between actors and those in charge is what really makes Hollywood a dangerous space for women. This Deep Dive will use the careers of Clara Bow, Carole Lombard, and Rita Hayworth as case studies, looking at the casting practices, tabloid coverage, and contractual obligations that encouraged women's silence about harassment and abuse. We will end with a discussion of the significant efforts of present-day journalists and activists to expose powerful people and shine light on women's stories.
Complements our Fall repertory series, Crash the Canon: Lost and Found.
COST
$30 General
$25 Student/Teacher/Senior/Military
$20 Film Streams Members