Screening Partner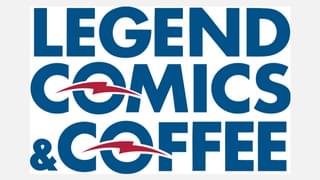 Midnights are supported by Legend Comics & Coffee
Celebrate national Women in Horror Month with a block of Midnight programming featuring some of the biggest badasses ever committed to film. Join Andy Helmkamp — Dundee Theater House Manager and editor at the film site Bloody Good Horror — for Women of the Wastes.
"Scorched landscapes, marauders, and evil empires can't match the badassery of genre cinema's toughest women warriors," Andy says. "These stories borrow much from the Western genre playbook but their heroines push against and occasionally shatter patriarchal systems."
The quarter launches Friday, January 25 with Tank Girl. Based on the comic character created by Alan Martin and Jamie Hewlet, it pits the hardscrabble individualism of a late punk aesthetic against the gleaming, technophile Water and Power corporation.
Andy's other selections include Coralie Fargeat's brutal story of comeuppance (Revenge, Feb 1), a post-apocalyptic LA zombie romp (Night of the Comet, Feb 8), Ana Lily Amirpour's Lynchian vampire cult hit (A Girl Walks Home Alone at Night, Feb 15), and George Miller's 21st century masterpiece Mad Max: Fury Road (Feb 22). Tickets for all Women in Horror Midnights are now on sale.
The quarter will close with a thrilling collaboration. On Mar 29, a rare 35mm print of Andrzej Zulawski's Possession will screen as part of CINEsound, presented with Opera Omaha in conjunction with the ONE FestivalPerformance Series. More information and tickets are forthcoming.