We are honored and thrilled to bring you an event that speaks to the heart of our mission — the discussion of film — featuring one of today's most exciting filmmakers.

How to Watch
ICONS is now available on our YouTube channel.

How to Support
While ICONS is available for all to enjoy for free, we invite you to donate what you can to help keep our organization strong.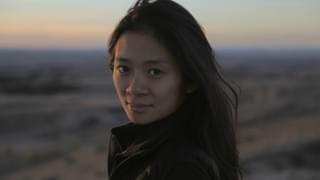 About Chloé Zhao
Director Chloé Zhao has released three feature films — Songs My Brother Taught Me, The Rider, and Nomadland. In her first two films, Zhao employed an inventive blend of documentary and narrative, working with nonprofessional actors portraying lightly fictionalized versions of themselves in stories rooted in their own life experiences.

Zhao's new film, Nomadland, winner of the Golden Lion at this year's Venice Film Festival, is both a refinement of that hybrid approach and a departure. Directing two-time Oscar winner Frances McDormand against the vast landscape of the American West, Zhao has accomplished new levels of authenticity and poetry. The film, already drawing much-deserved Oscar buzz, comes just ahead of another major directorial milestone for Zhao: the fall 2021 release of Marvel Studios' Eternals starring Angelina Jolie, Kumail Nanjiani, and Salma Hayek.

Sue Behr
Susan & Mike Lebens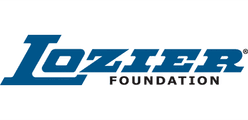 Esther & Dan Brabec
Creighton University
Dundee Bank
eCreamery
Rachel Jacobson & Stephen Osberg
Lutz Technology
McCarthy Capital
Pinnacle Bank
Security National Bank
Anne & Arnie Weitz
Sarah & Adam Yale

Film Streams is so thankful to the following for their generous support.
$25,000+

Cindy & Mogens Bay
Bridges Trust
Douglas County Visitor Improvement Fund
Hamann Family Fund
Heider Family Foundation/Cindy & Scott Heider
Holland Foundation
Gerry & Bruce Lauritzen
Susan & Mike Lebens
Tina & Dan Lonergan
Nebraska Arts Council/Nebraska Cultural Endowment
Omaha Steaks/Simon Family
Peter Kiewit Foundation
Richard Brooke Foundation
Annette & Paul Smith
The Sherwood Foundation
Weitz Family Foundation
$10,000+

Esther & Dan Brabec
Ted & Jamie Friedland
Frontier Bank
John & Elizabeth Lauritzen Foundation
John W. Carson Foundation
Stephanie & Jack Koraleski
Maggie & Bob Mundy
Mutual of Omaha
National Endowment for the Arts
Nebraska Department of Health & Human Services
Pape Family Foundation
Terrie & John Ringwalt
Kathy & Jim Simpson
Martha & David Slosburg
Union Pacific Foundation
Sam Walker
Ron Widman
Sarah & Adam Yale
$5,000+

Art-House America Campaign
Sue Behr
Coolidge Corner Theatre Foundation/ Alfred P. Sloan Foundation
Ramona & Deryl Hamann
Humanities Nebraska
Kutak Rock
The Lozier Foundation
Valmont Industries, Inc.

$2,500+

Jane Alseth
Borsheims Fine Jewelry & Gifts
Roger & Jody duRand
Jane Huerter & Dick Jeffries
Diana Nevins
Sharee & Murray Newman
Ann & Ken Stinson
Tenaska, Inc.
University of Nebraska Omaha/UNMC
Nancy & John Webster
Michael & Brenda Whealy
Kristin & Hadi Zahra
$1,000+

Robyn Andersen
Baer Foundation
Bluestem Prairie Foundation
Sherry Brown
Mary & Scott Carollo
Tina & John Cherica
Ronald Cohn
Sylvia B. Cohn
Creighton University
Laura & Brad Crosby
Janet Davis
Dundee Bank
eCreamery
Gary & Kathy Ensz
Catherine & Terry Ferguson
Devin J. Fox
Amy Haddad & Steven Martin
Dan Hamann
Holly & Bruce Hoberman
Tim & Jonna Holland
Dr. Soonjo Hwang
Rachel Jacobson & Stephen Osberg
NBK Foundation
Julie & Steve Kenney
George Kleine & Tom Knox
Mogens Knudsen
Shane & David Kotok
Diny & Jim Landen
Emily & Clark Lauritzen
Lutz Tech
Linda Marchello & Mike Carroll
McCarthy Capital
Rick Mcfayden & Matt Stokely
Michael & Julie McMullen
Senator & Mrs. Ben Nelson
Richard & Joan O'Brien
Lynn & Brad Perry
Patti Peterson
Pinnacle Bank
Todd Robinson & Cheryle Manasil
Neil Sandhoefner
Natan & Hannah Schwalb
Security National Bank
Rod & Marilyn Thompson
University of Nebraska Foundation
Donna Walsh & Grant Lippincott
Roberta Wilhelm & Vic Gutman
Slappy Chalmers
Molly & Curtis Witzenburg
Contributions through ICONS: A Conversation with Chloé Zhao support Film Streams' programs and operations, sustaining us during an unprecedented time and helping us come back strong.